Student Art Events
1. Annual N.C. General Assembly K-12 Youth Art Exhibit
On the Red Carpet at the General Assembly in 2013
2015 Information
The North Carolina General Assembly Youth Art Exhibit is cosponsored by the North Carolina Art
Education Association and North Carolina General Assembly. The purpose of the exhibit is to share with our legislators and the public the exceptional creative ability of North Carolina's students.
Selected artworks will be displayed in the north lobby of the Legislative Building for a year-long exhibit!
Students, parents, teachers, and principals will be invited to attend an opening reception with members
of the General Assembly at the Legislative Building in March!
2015 IMPORTANT DATES – Please Mark Your Calendar
Jan. 16: Submit digital image to ncaea.art@gmail.com (see guidelines below)
Jan. 29: Teachers notified by email regarding artwork acceptance or decline
Feb. 13: Art due to Jamie Lynn Moore, Exhibit Chair
March 16: Reception with Legislators
End of School-Year 2016: Artwork returned to art teachers (or mailed to student home
address if indicated on Entry Form) 
ARTWORK SUBMISSION/SHOW GUIDELINES
1. One (1) artwork may be submitted per art teacher (NCAEA member) for consideration in show
2. Please send completed entry form AND digital image to ncaea.art@gmail.com jpeg format no later
then Jan. 16th.
• 2D work only
• Original art must be 16" X 20" or SMALLER (work is going into 16" x 20" frames)
• Open media
• Appropriate content (no images that could be misinterpreted or offensive to others)
• Be sure jpeg image is high resolution!
• Entry form below must be completed and emailed with image. This can be done by
scanning the form or by downloading, typing in the information (except for signature) and
emailing. By submitting the form without physical signatures, you are acknowledging
that you do have the signature on file.
3. Teachers will be notified of status by Jan. 26th via email provided on the Entry Form
4. If art is accepted, mail or deliver work directly to Jamie Lynn Moore no later than Feb. 13th
• READY to put into 16" x 20" frame (must be FLAT – no foam board)
If smaller than 16" x 20," the work MUST be attached to a background measuring
16" x 20" – it needs to be ready to put into a 16" x 20" frame
• Completed entry form must be attached to the back of the artwork
**If artwork does not meet any of the above requirements it will not be included in the show**
Questions? Please contact:
ncaea.art@gmail.com
Jamie Lynn Moore, Exhibition Chair, moorej@franklinacademy.org
2014  Information
2014 NC Gen Assembly Entry Form Entry Form
2014 IMPORTANT DATES – Please mark your calendar !

Jan. 10: Submit digital image to ncaea.art@gmail.com(see guidelines below)

Jan. 24: Teachers notified by email regarding artwork acceptance or decline

Feb. 14: Art due to Jamie Lynn Moore, Exhibit Chair

May (day TBD): Reception with Legislators

End of School Year 2015: Artwork returned to art teachers or mailed to student home
2. NCAEA Student Art Showcases:
There are ample opportunities for NCAEA art educators to exhibit student work.  Our own organization had two such exhibits  organized in 2013! (Plus our annual General Assembly exhibit)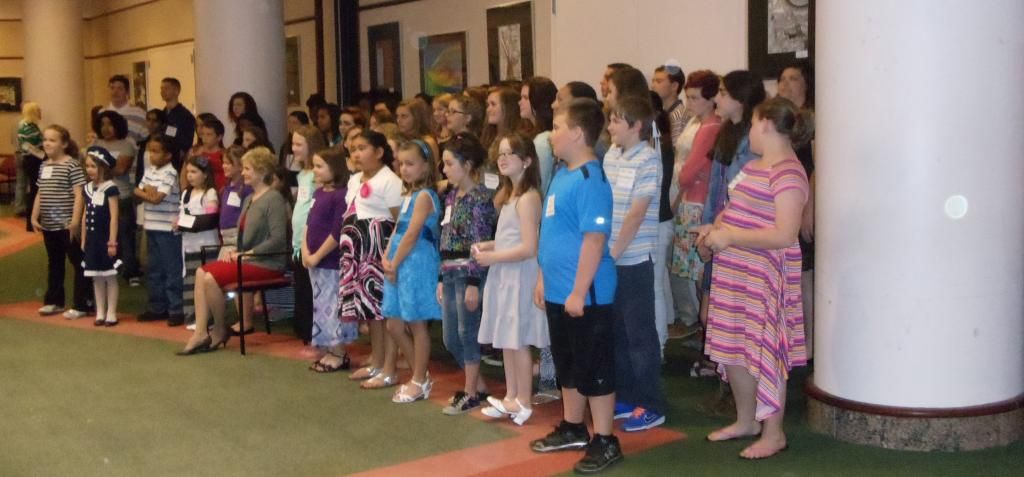 Reception for new permanent exhibit at NCDPI. Students posing with Dr June Atkinson
1. We updated  the artwork on display at the NCDPI Education Building in Raleigh. We  display new permanent student work from the 115 school systems and charter DPI schools.  PLUS, if you are in the building, look up to see our new mobile hanging in the lobby.  A reception was held on April 4th , 2013 for students, parents and teachers. 
We dedicated the "Standards Mobile" on Dec. 6th, 2012 with State Superintendent June Atkinson accepting it on behalf of NCDPI.  The conference attendees did a great job working with our keynote and guest artist Kevin Reese to create a great sculpture to reflect current educational practices. Remember, Kevin can be a resident artist in your classroom and work with your students on creating a unique mobile for your school. You can get details on his website at www.schoolsculptures.com
2. Student Artwork in  Washington D.C.! 
       During the months of June and July 2013,  NCAEA exhibited North Carolina student artwork at the US Department of Education in Washington DC. .  What a great honor for, art teachers,  their  student, parents and their community to have work in this national display.  NCAEA K-12 art teachers selected a student's artwork for consideration.  Our theme was "From the Mountains to the Sea".
Students, Parents and Art Educators had an opportunity to travel to Washington DC June 21-22, 2013 to participate in the celebration of our exhibit and sightseeing.  
3. Other Student Services:opportunities to recognize your students' creativity abound in our state and nationwide.
NCDPI  and NC WISEOWL have a new online exhibit of student work. There is no charge for submitting work and it will be a great way for you to get new ideas for your program as well. You can submit your student's artwork into their online gallery at  http://www.ncwiseowl.org/gallery
              The instruction can be found at http://www.ncwiseowl.org/gallery/submit_art.htm
                For further information you can also contact Dan Sparlin dan.sparlin@dpi.nc.gov
Scholastic Art Awards: 
During Dec and Jan each  year  7-12 grades art teachers submit their students' work for submission to Scholastic.  Check out the guidelines to apply at http://www.artandwriting.org/awards/howto#howtoapply. State Gold Key winners can compete nationally for scholarships. We are fortunate to have three regions in North Carolina. Here are your contact for each region:
Western Region: Erin Shope, Asheville Art Museum 828 253 3227 ext 121, eshope@ashevilleart.org
Mid Carolina Region: Cheryl Maney, Charlotte- Mecklenburg Schools – Cheryl.maney@cms.k12.nc.us
Eastern- Central Region: Mark Gordon, Barton College – mgordon@barton.edu
Artsonia and NAEA
They are a team when it comes to displaying your students work and fundraising. You can even "bank" the fundraising to pay for your membership dues, too
NAEA/NCAEA.  An added plus is the lesson plan ideas. Follow this to see more:  http://www.artsonia.com/naea/.  Let's see more teachers take advantage of displaying their student work with NAEA and Artsonia. You can ALSO display your own work as a personal teacher gallery.
For a variety of opportunities checkout The Incredible Art Department website which has a great list of student exhibition links. http://incredibleart.org/links/kid_galleries.html
Whatever way you showcase your students' artwork, please remember it is great to hear about it  and to document it for our Youth Art Month Scrapbook.  Documentation for our scrapbook can be from any month, not just March.  The YAM NCAEA chair would like documentation for our state report.
---